Does any one else have a preference for satin cowl neck dresses? For me, when on a curvy sexy woman, there's nothing better. But it's so hard to find them on the internet, it takes a lot of searching.
Anna in the most recent update (
https://www.satinplay.com/satin-silk-ga ... dress.html
) was the right idea, but I would have loved to see her bend over a lot more, and see her breasts slowly fall out before the rest of the sequence, which was quite enjoyable.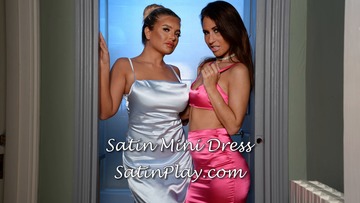 Is there any chance of seeing more women in slinky, cowl neck dresses, slowly getting exposed?